Business Training and Development
Transform confusion and solo action into
effective communication and powerful teamwork.

Clarify Goals and Roles. Resolve Conflict and Inefficiency. Deliver Outstanding Results.

Leeza guides businesses, organizations and multi-national corporations to transform culture, permanently dissolve the root of conflict, and anchor agile collaboration without wasting time, energy or money.
Business Training
 With a C.O.R.E. Success Training equip your organization to eradicate the profit draining conflict, maximize effective communication, positively shift your work culture and maximize profitability.  Your teams will thrive and your bottom line will grow.
Group Facilitation
Getting groups to work well together and to efficiently produce targeted results can be challenging. A seasoned hand allows opinions and problems to be aired safely, and expertly facilitates human understanding, transforming group dynamics into collaboration and often powerful breakthroughs.  As a certified trainer and group facilitator, Leeza helps people collaborate more effectively together than they would alone with amazing results. 
Mastermind Groups
Collaborate with like-minded, forward moving, top performing professionals from around the globe.  Synergize and strategize leading edge concepts from multiple angles of wisdom.  Accelerate your progress with clear, concrete strategies, led and organized by Leeza, one of the world's best mastermind facilitators.
How do C.O.R.E. Success™  Trainings radically equip individuals and organizations for massive success?
Training and development take what you already possess and super-charge it to unfold the massive potential present. CORE Success Trainings and Masterminds deliver tools, training, brainstorming and resources proven to get 3-10x ROI in various industries spanning 35 countries and over 55 nationalities.  Get your free C.O.R.E. Quickstart call today and unleash your team's true potential.
read more...
Pick Your Training Format
Lunch & Learn – Convenient, condensed, compelling. Single session or series options
Masterminds– Intimate, professional, tailored and focused 3-month virtual group
Trainings, Workshops & Seminars – ½ day to 3 day options
Retreats – Take a deep dive as a group, team or organization in a retreat that creates vision, cohesion, motion and transformation.
Tough Conversations – Mediated one-on-one or team meetings to turn down heat and turn up solutions.
Strategic Planning Process – Success built in from start to finish. 1 day to 4 day tailored option)
Group & Team Collaboration – Schools
Transition Management – Creating sustainable connection, stability, and fresh ground during or after crisis.
Organizational Transformation
Dive into detail, sort into simplicity and create streamlined measurable results. You will be equipped to radically improve how you do business using some or all aspects of the unique Core Success™ system.
-How You Profit
-Resolve conflicts easily
-Step up satisfaction and self-motivation
-Attain high performance and targeted goals
-Raise the level of efficiency and communication
-Brighten teamwork and increase cohesiveness
-Generate measurable results and tangible improvements
Organizational Transformation Trainings:

The Secret to a Positive Corporate Climate – Cut out the Cause of Conflict
Use this simple tool to revolutionize your workplace.

Five Steps that End Conflict – A Practical Formula for Leadership Success
Handle conflict in any team so it becomes an illusion.

Beyond Conflict – How to Collaborate for Success
Get your people to get along, with you and each other.

The Secret to Streamlined Productivity – Eliminate Inefficiency
Get employees to want to work harder.

Crystal Clear Communication – 5 Keys to Effective Business Communication
Stop confusion and repetition. Amp up clarity and efficiency.

Training Excellence – Best Practices for the Best Trainers
Learn simple powerful trade secrets that build extraordinary trainers and facilitators

Fearlessly Unstoppable – 3 Keys to be Fearlessly Unstoppable Every Day!
Dissolve fear's hold on you in sales, with clients, everywhere.

3 Keys to Better Results – The Art of Direct Communication.
These behaviours assure results: others hinder them
Personal Transformation
In working with people for over two decades from more than 30 cultures one thing has became very clear – each of us wants to be seen and accepted for who we really are, to do what we love, to do it well and to feel good doing it.  These trainings, retreats and groups make possible what you may not yet imagine possible. Feeling at ease facing challenges, striving for dreams beyond your reach, knowing your worth when facing rejection, standing in confidence when the path gets dark – it is not only possible but within your natural power and as your human right. Here is your chance. Dive in!
Personal Transformation Trainings
Be You Authentically, No Apology – How to Give up the Hiding Game
You were taught that who you is not ok, but full exposure is the safest way to fly.

Personal C.O.R.E. Success – At Your Fingertips
With Clarity, Ownership, Resolution, Excellence as habits of choice you will LOVE the life you live.

Learning to Love Yourself –Discovering the Beautiful Truth of Who You Are
It is not your faults and smallness you fear, but your beauty and greatness.

The Genius of NonJudgment – How to End the Blame & Shame Game
This one simple tool will revolutionize your world and make happiness a daily event.

Parenting Success Blueprint – Learning to Love the Toughest Job You'll Ever Have
Five keys that will let you be the parent you want to be for you and your kids.

Woman Undaunted – Dissolve Fears, Step into Power and Shine Your Light Brilliantly
You do not need permission to be who you want to be, make decisions that feel good to you, and to be easy and kind with yourself – never, no matter what.
Educational Transformation

Can parents today raise responsible and respectful children? Can teachers maintain classrooms where committed youth communicate and work well together? Is it possible to resolve conflict easily, without aggression or disrespect? Can we really eliminate bullying? 
CORE Success™ for Schools hands you a solid "Yes"! This system creates effective, impactful, and positive environments where work gets done, conflicts dissolve, communication is clear and people get along. CORE Success provides potent tools to schools, care facilities and families desperately trying to position themselves in clarity, ownership, resolution and excellence … and feel good too!
Educational Transformation Trainings
C.O.R.E. Success for Schools – A streamlined yet comprehensive system utilizing simple tools that will revolutionize your school climate and learning efficiency.

Parenting Success Blueprint – Give parents tools in hand to help their kids succeed, be happy and learn at their potential.
Conflict to Conversation – Turn the tables when things go south and make talking to your kids feel good… for all involved.
Resolving Conflict in 1, 2, 3 – Learn the myths and truths of conflict and how to deal with it and dissolve it, effectively.
Raising Self-Esteem – Get the secret to valuing yourself as default and end the inner war! High self-esteem is the bedrock for all success.
Discipline with Dignity – Clarify what you want and design your roadmap to getting there with respect, flexibility, and cooperation.
Abolishing Bullying – Bullying is debilitating and pervasive in school, home and work. Identify the tools to effectively eliminate it.
Playing Nice that Never Backfires – Stand in your power no matter what with the positivity and ease you're capable of
If you need conflict resolution, better communication skills, to be more open, congruent, find your purpose and be aligned, whether it's in your corporation, in your school or in your personal life, I would encourage you to talk to Leeza.
Training
CORE Success Business Trainings supercharge what your teams and organization already possess and to utilize the massive potential present.  You are guided to dive into detail, simplify processes and streamline measurable results.  You will be equipped to radically improve how you do business using some or all aspects of the unique Core Success™ system.
CORE Personal Transformation Trainings create real possibility from the illusion of impossible. Feel at ease facing challenges, achieve dreams thought beyond your reach, know your value when facing rejection, feel confidence when things get rocky – standing tall and strong is in your nature. We help you live it.
Training Formats:
Lunch & Learn – Convenient, condensed, compelling. Single session or a series
Trainings, Workshops & Seminars – ½ day to 3 day options
Retreats – Dive deep as a group, team or organization to create vision, cohesion, motion and transformation.
Tough Conversations – Mediated one-on-one or team meetings to turn down heat and turn up solutions.
Transition Management – Creating sustainable connection, stability, and fresh ground during and after crisis.
Resolve conflicts easily.
Attain high performance and targeted goals.
Increase efficiency and better communication.
Step up satisfaction, motivation and teamwork.
Generate measurable results and sustainable improvement.
Masterminds
Through Leeza's Masterminds you can:
Identify and avoid pitfalls
Manage resources to achieve optimal outcomes
Be held accountable
Your vision drives you to deliver your best and you're excellent at what you do.
But logistics, critical issues and demands on your energy, time and resources can bog you down.
A safe creative space, dynamic partners, and a systematic approach to brainstorming and structuring, lets you dissolve stress and break through barriers for strong forward motion and superior results.
Core Success Masterminds give you an engaged group of intelligent, laser-focused professionals, experts in their field, who gather regularly to wrestle with challenges, offer fresh perspectives, and deliver out-of-the-box thinking to help you clarify your roadmap, achieve powerful outcomes and gain peace of mind.
A carefully selected group of professionals helps you:
• Identify pitfalls.
• Stay accountable.
• Ask pertinent questions.
• Manage resources.
• Achieve objectives.
Intimate, professional, tailored and focused, these masterminds generate ground-breaking ideas, business growth and impactful forward motion – value far exceeding money or manpower.
Facilitation
With Leeza's CORE Success Facilitation you can:
Create clarity from chaos and confusion
Turn conflict and crisis into productive conversation
Transform hardened fronts into cohesive motion
Whether an integrated group within an organization, a small group of private individuals, or a public discourse on hot social issues, Leeza's unique human-dynamic mode of facilitation, her roots in the Genius of NonJudgment, and her refreshing and respectful authentic style brings people together through her group facilitation transformative experiences.
• Hot & volatile topics cool down
• Confusion turns into clarity
• Challenging individuals become supportive workers
• Stagnation gets unstuck and crisis turns into collaboration
• Tough conversations become easier and hardened fronts transform into cohesive motion
Every group contains both the seed for disruption as well as the potential for creation, depending on how the energies are directed.
Leeza is the seasoned expert you want to guide you through an enriching group process to arrive at an ideal outcome while seizing the energy in conflict and redirecting the momentum to achieve positive results that improve your bottom line.
What others are saying...
"Leeza is like a laser through the fog: bright and illuminating."
Diane Allen, US Senator
Author of the Diane B. Allen Equal Pay Act
"Consistently powerful outcomes..."
There have been several occasions our company has encountered significant disruptions caused by personnel issues that the best efforts of our professional employees could not resolve. Leeza's effective strategies demonstrated consistently powerful outcomes.
Dr. Richard P. Nielsen, President
Rocky Mountain University of Health Professions
We've changed!
We've changed how we deal with conflict, established a common code of conduct and there is a cohesiveness among the colleagues that is very present. Thank you, Ms. Steindorf, for the practice-oriented facilitation!
Annette Ristau, Educational Director
Neubrandenburg, Germany
Over 50 different nationalities...
Given that we serve over 50 different nationalities, conflicting best intentions require someone with skills in facilitation and mediation, and Leeza has served in that capacity with great success. She is poised, professional and articulate, understands the needs of the groups and finds solutions. 
Dr. Paul Fochtman, Head of School
Frankfurt International School, Oberursel Germany
Get Your C.O.R.E Quick Start
Free 20 Min Consult Call
Your fastest path to transformation begins with my C.O.R.E.TM Quick Start Consultation. On our call, we will identify your 3 biggest challenges and how to overcome them.
I go into any business meeting with some level of skepticism. But Leeza hit the ground running, was always relevant and on-track, and kept us focused and sharp. She constantly demonstrated the right balance of guide, expert, confidant, and, when needed, drill sergeant.  By the midpoint of day one, Leeza had completely won me over. On the final day, we didn't want her to leave.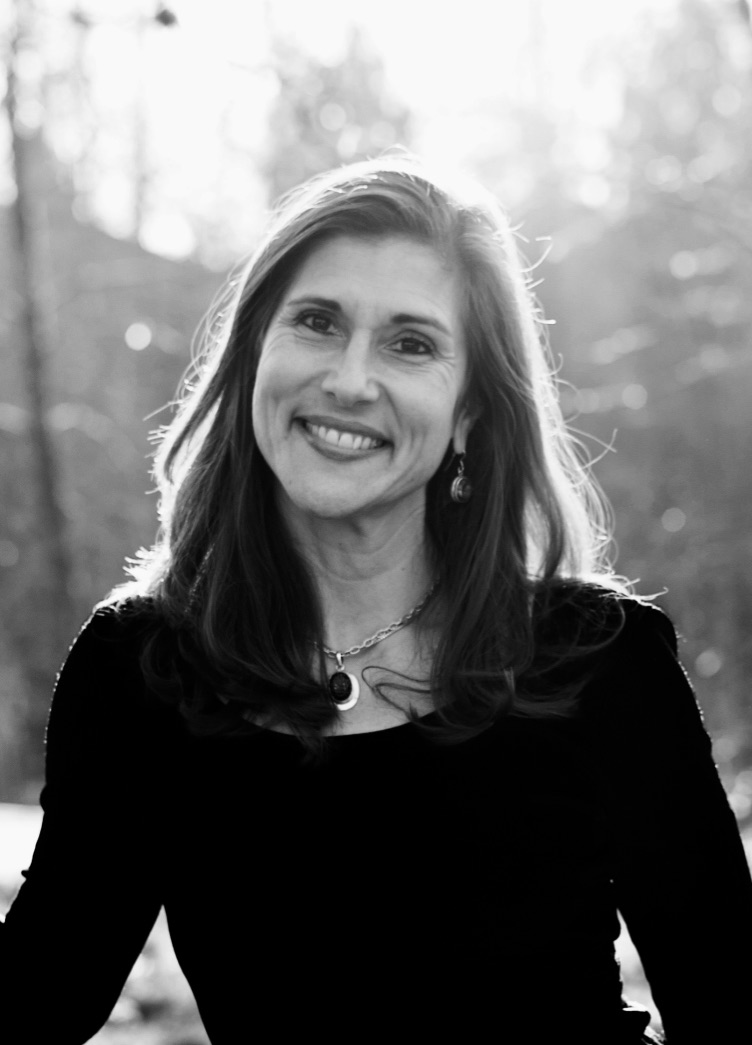 Leeza Carlone Steindorf
Leeza is an international, bi-lingual, and globally seasoned transformation specialist who leaves a wake in her path of unrivaled, successful clients through crystal-clear, positive, lasting transformation.  With a mile-long list of satisfied clients spanning over 50 nationalities and 35 + countries, Leeza is uniquely gifted at bringing lasting unity and positive organizational transformation in the most diverse and chaotic environments.  Through her C.O.R.E Success (TM) System and her personal impact, she guides leaders, teams and individuals through positive transformation with laser-like clarity.  She combines the perfect "no nonsense" approach with incredible sensitivity to the innate value of every individual's contribution.  This enables her to impart lasting communication skills that build a thriving culture for any organization, unleashing your maximum innovative potential, creativity and productivity that will forever improve your bottom-line profitability.