Executive Coaching & Life Coaching
Clarify Your Vision.  Design Your Path.  Live Empowered.
Leeza's C.O.R.E. Transformation Coaching helps you clarify your work & life vision,
map the best achievement plan, and love your life of empowerment.
Executive & Leadership Coaching
Top leaders often lack useful, insightful support to manage with ease and excellence the vital decisions and powerful actions they take daily. Too often they are siloed mastering their work in the face of fierce pressure. The stress that is considered normal is not necessary if you have the support and tools you deserve. Executive Coaching delivers the framework, confidentiality and superior business acumen for leaders to dive into issues, work out kinks and fine-tune performance to achieve best results with the least amount of time investment.
Life Coaching
Life can be challenging, but you have what it takes. If you are not living to your fullest potential, being the best version of yourself and loving your life, there is something holding you back; being you at your best is your natural state. A belief, an experience, a concept of who you should be is literally stopping you every day from being who you were made to be. And that gap, the friction of that discrepancy between who you are and who you are currently acting out in the world, is not only your strongest motivation, it is actually your jet fuel.
Mastermind Groups
Starting up or running a business is challenging, as is designing, planning or launching a product or project. Overwhelm too often takes over. Having a savvy, group of keen minds to point out pitfalls, ask pertinent questions and keep you accountable is valuable beyond money or manpower. It brings you peace of mind and powerful results. A Mastermind Group lands you in a dynamic support system that lets you "move and shake" most efficiently and profitably.
Masterminds provide the richest environment for ground-breaking ideas and impactful forward motion.
Thanks to Leeza's incredible 'know how' and heart, our mastermind meetings are always well orchestrated, very productive, very deep and meaningful... I highly recommend joining a mastermind with Leeza.  The rewards are abosultely priceless! 
What is C.O.R.E. Coaching? Read more...
I help you get crystal clear on who you are, what you want, and strategize how to best get there, eliminating self-sabotaging patterns along the way.
Are you willing to be the most excellent version of yourself?
If so, you have found your master guide to get you there?
If you are committed to that excellence, what are you doing to get there?
And if If you have not taken those steps, or you haven't moved off a familiar center point into the direction of your most coveted vision, or if you don't know how to, I am the person to help you get crystal clear on who you are, what you want, to design a strategic path and to be your launch pad to get there.
-Do you wake up already worried about what could go wrong during the day?
-Do you have the background feeling that you're not where you want to be, doing what you want to do?
-Have you invested a lot to make changes yet find you're still on a familiar spot?
-Are you ready, really ready, to step into what you crave and only need some support to make that change?
-Are you willing to be the most excellent version of yourself? 
-Are you committed to doing what it takes to get there? 
-What steps have you already taken to that end? 
-Are they delivering the results that you want? 
If you are not living up to your fullest potential, being the most excellent version of yourself, there is something that is holding you back, because that is your natural state. There is a belief, an experience, a concept of who you are in the world that is literally stopping you every day from being who you were made to be. And that gap, that friction of the discrepancy between who you are and who you are currently being in the world, is not only your strongest motivation and its actually your jet fuel.
When we find the points that are holding you back, and the reasons for them, then you can use that fuel – inherent in that discrepancy – to sculpt out a path for you to move forward and to become who you naturally are. It's not that you have to get anywhere. The secret is that that you have to get out of your own way from being who you were created/destined/meant to be.
I guide people who are committed to excellence in their lives, who are no longer willing to settle for mediocre circumstances. And I guide individuals who have experienced trauma yet are not willing to stay hindered in their lives because of the impact of that experience that has held them back. 
It's your choice…
The challenges you are facing, although it can be uncomfortable, it's familiar.  But you can now take the step to dissolve the issues and commit to excellence.
And why wouldn't you want to?
And if you are committed to your highest vision for yourself, if you want to address the big issues in your life in a way that is really going to shift the needle, then you want to work with me.
Clients who are motivated to catapult themselves beyond the next level realize rapidly that their investment takes them far beyond their set goals.  Not giving credence to people not willing to look at and work on themselves.  If you are in the treadmill of noticing the problems, frustrations, stagnation, feeling like this aren't working. 
Do you really want to be elsewhere in your life and work, do you REALLY want to move beyond the current status quo?
If you are sincerely committed to getting off of that treadmill, and to catapulting yourself into a completely different realm, into a completely different playing field of what is possible in your life, then you want to work with me.
But if this is what you want to continue working on, and staying on that tread mill, I am not the person you want to work with.
Critical is that level of self-honesty.
Being that real with yourself, saying yeah, I want to change things but I'm not willing to move off of center-point of where I am.
Or I am so done with doing it this way that I will do anything it takes, and will give it everything I've got, in order to get farther, faster, higher and be all that I can possibly be.
I'm not offering life coaching.
I'm offering transformative life coaching, but this is something YOU have to want to make that quantum leap that gets yourself to the heights you imagine.  
You do not have to settle for mediocrity. 
You don't have to settle for the belief that "this is just the way I am."
People can't see the amazingness of who they are.
If they really saw that, really came in personal contact with their amazingness, they would be living into, and from, that place.
And THAT is what really catapults them.
I assist them recognize their own excellence as their natural state of being.
It's not a place they need to get to, it's not something they have to develop, it's already there. And when they touch that nerve of the amazingness within themselves, that is the TNT that catapults them forward.
I help them touch on that nerve center and then I guide them in their forward momentum.  They will not be alone in that new place, but will have expert support as long as they need it.  
That terror of their own capacity and capabilities.
Who are you not to shine?
In the process of finding their own brilliance to let that light shine, I will help them find the structures and the confidence the scaffolding they need in order to stand in that light, so they're not going to stand there without ground under their feet so they can. They're going to be standing there firmly and confidently so that they can move forward the way they want to and I'm going to support them not only discovering that they have that capacity, and that is who they really are, but I'm going to walk with them and guide them so they can build that scaffolding so they can shine in the way that they can uniquely do so.
The desire and willingness and commitment to being the excellent version of yourself and doing everything needed to get you there.  
My whole life I have been so different from others.
It's been like I've been trying to hide a polar bear.
I have this strength. I have this intensity. I have this power.
And I've been trying to put myself in a small little box and behave small, when I'm actually supposed to be helping people, and large corporations, and speaking on stage. 
Not because my gifts are more or less than anyone else's, but because that's what I was made to do in this world.
There's a reason there are polar bears and there's a reason there are butterflies.
We all need to be here and do what we're made to do. But for the polar bear to try and be a butterfly is ridiculous, and vise versa. It just took me a few decades to recognize that about myself.
And to have a guide to help you stand on that precipice and guide you while you jump and to support you every step of the way
to find out, in the end, that you have wings and will fly.
I teach you how to build your wings and then help you find the currents of wind beneath your wings so you can soar wherever you want to go. 
Executive & Leadership Coaching
Most business leaders face daily operations with the tension of knowing they are not delivering their full potential, yet not knowing how to get there. What makes their job more difficult is keeping various projects on point, teams cohesive and time and energy (especially their own) managed as the precious resources they are. And doing all that while assuring a positive work climate and an ever-growing ROI.
Leeza's C.O.R.E. Success Executive Business Coaching crystalizes pressing issues and delivers a simple, powerful path that is clear and easy to implement in under 1 hour per week.
With a clarity, strategy and consistent coaching in their corner, busy executives benefitting from this coaching process rest peacefully at night knowing how to face every new day with clarity, ease and the confidence that they are on the best path toward maximum success.
Life Coaching
Life Coaching with Leeza helps you get crystal clear on who you are, what you want, and strategizes how to best get there, eliminating self-sabotaging patterns while building positive mental focus, healthy relationships and an empowered life along the way.
Most people are burdened with self-doubt, limited thinking and stuck in the blame and shame game. They spend too much money, energy and time fighting their way into breakthroughs, confidence, and self-empowerment.
Leeza's coaching guides you through a simple, powerful and sustainable personal evolution process resulting in optimal transformation for those committed to maximum self-worth and inner peace.
Clients consistently praise the mental freedom, improved relationships, profoundly increased in self-esteem and easy confidence gained through their coaching process with Leeza.
Mastermind Groups
Entrepreneurs and leaders are excellent at what they do. But to plan, format, execute and market what they're good at, especially figuring out those business logistics alone, is daunting at best. Working in a mastermind group takes out the efforting and stress, and injects energy, enthusiasm and motivation to get the job done.
A seasoned Mastermind Coach and certified Group Facilitator, Leeza's exceptional facilitation promotes consistent forward movement for a small group of six savvy professionals and builds on the exponentially powerful expertise in a Core Success Mastermind group.
Brainstorming the "how to's", accountability for the "what's, yes's and no's" and measuring your progress of the "how far, how fast and how much" in mastermind group dynamics delivers results and successful outcomes consistently.
What people are saying...
"Leeza is like a laser through the fog: bright and illuminating."
Diane B. Allen, US Senator
Author of the Diane B. Allen Equal Pay Act
"Consistently powerful outcomes..."
"There have been several occasions our company has encountered significant disruptions caused by personnel issues that the best efforts of our professional employees could not resolve. Leeza's effective strategies demonstrated consistently powerful outcomes."
Dr. Richard P. Nielsen, President
Rocky Mountain University of Health Professions
"We've changed!"
"We've changed how we deal with conflict, established a common code of conduct and there is a cohesiveness among the colleagues that is very present. Thank you, Ms. Steindorf, for the practice-oriented facilitation!"
Annette Ristau, Educational Director
Neubrandenburg, Germany
"Over 50 different nationalities..."
"Given that we serve over 50 different nationalities, conflicting best intentions require someone with skills in facilitation and mediation, and Leeza has served in that capacity with great success. She is poised, professional and articulate, understands the needs of the groups and finds solutions." 
Dr. Paul Fochtman, Head of School
Frankfurt International School, Oberursel Germany
Get Your C.O.R.E Quick Start
Free 20 Min Consult Call
Your fastest path to transformation begins with my C.O.R.E.TM Quick Start Consultation. On our call, we will identify your 3 biggest challenges and how to overcome them.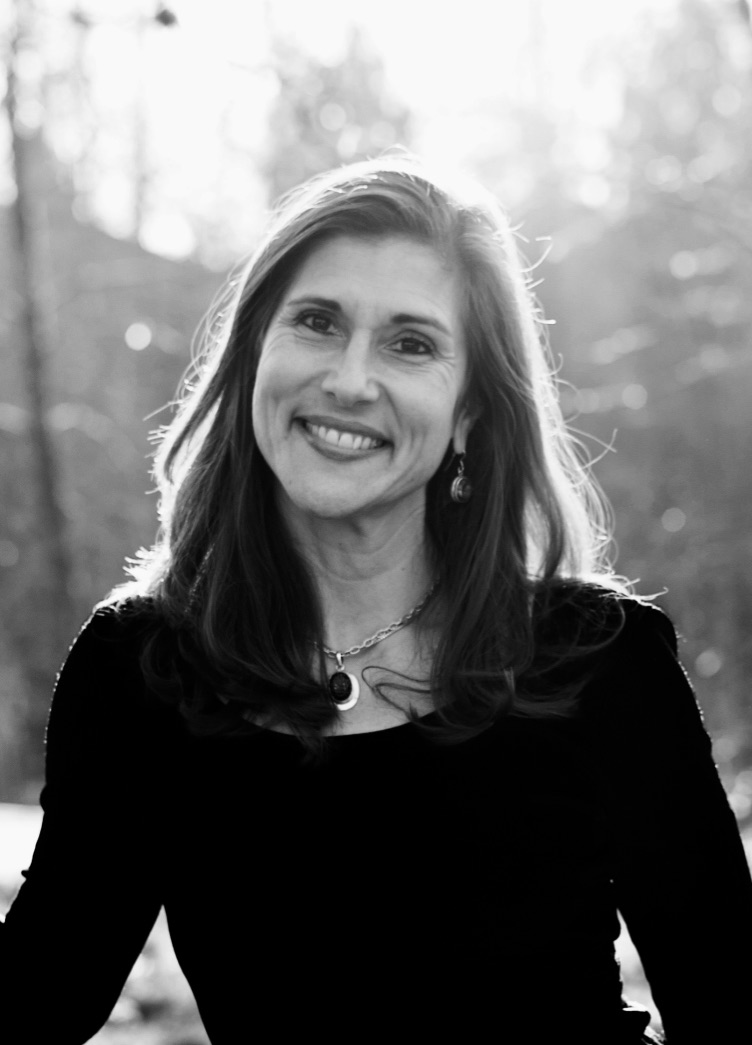 Leeza Carlone Steindorf
Leeza is an expert bi-lingual transformation specialist with an extensive list of satisfied clients around the globe spanning over 50 nationalities and nearly 40 countries. A member of the Forbes Coaches Council and former Tony Robbins performance coach, she is uniquely talented at bringing cohesive team-building skills and positive organizational transformation in the most diverse and chaotic environments.
Using her time-tested and successful C.O.R.E SuccessTM System and her multi-industry expertise, she guides leaders, teams and individuals through positive transformation with laser-like clarity. Leeza combines the perfect "no nonsense" approach with exceptional sensitivity that recognizes the innate value of every individual's contribution.
This approach enables her to impart lasting self-confidence for individuals, communication and connection in relationship, and in any organization team-building skills that foster a thriving culture unleashing maximum innovative potential, creativity and productivity that will forever improve bottom-line profitability.