Get Inspired.  Get Motivated.  Get Results.
Whether speaking to one or many, Leeza does not just deliver talks, she brings transformational experiences.
Audiences resonate with the raw humanity and clear roadmaps that Leeza's talks deliver, and get equipped with effective tools and inspiration needed to make lasting, long-awaited, positive change.
Organizational Transformation Talks
Inspire your organization.  Get transformational tools and a crystal clear roadmap. Expand a positive climate and implement lasting transformation!
Personal Transformation Talks
Breakthroughs are at your fingertips. Customize the topic to address your needs.  Engage personally with Leeza's "high touch" delivery.  Change your life.
Educational Transformation Talks
Address your most critical C.O.R.E. challenge.  Equip staff and faculty with skills that bring lasting change.  Alter the course of your students' futures with 100% confidence.
Why do Leeza's Speaking Engagements leave such a lasting impact?
Too many leaders and organizations pay large sums for motivational speakers and keynotes that don't have a lasting impact on morale, productivity, and bottom line – it's usually money down the drain.  Leeza's C.O.R.E. Success talks deliver actionable content that positively shifts the culture, far beyond the typical temporary motivational speaker "hoo-rah" that delivers "warm fuzzies" but leaves no real measurable impact.  Organizations that engage me to speak experience immediate impact with long-lasting improvements to communication, culture, productivity and their bottom-line profitability. .
read more...
Audiences of all walks resonate with the sizzle, humanity and roadmaps of my talks and walk away with tools, ideas and inspiration to make those long-awaited changes for the better.
While many motivational speakers do a great job elevating the temporary emotional level, my talks take it further, leaving you both inspired and equipped with the practical tools and next steps to initiate lasting, positive organizational transformation.
Motivational Talks
People are wide-awake, inspired and informed when Leeza Steindorf takes the microphone. Whatever subject she's speaking on – connecting through communication, dissolving conflict, solving relationship snafus, living with teenagers, or quick and easy self-esteem builders, to name just a few – Leeza brings her vitality, warmth and humor to provide a unique perspective on issues that concern us all.
MOTIVATIONAL SPEAKING
Audiences wake up and feel energized when Leeza Steindorf takes the stage. Whatever she's speaking on – success, conflict, transformation, communication, collaboration, relationship – Leeza brings her vitality, experience, warmth and humor, sharing unique perspectives and providing effective tools on issues that concern us all.
Leeza Speaks
-Keynotes
-Conferences
-Lunch & Learn
-Retreats & Cruises
For conferences of over 500 or teams of only 15, Leeza can speak to your desired theme or deliver one of her keynotes tailored to your group's specific needs or focus. People will leave the event inspired, informed and feeling more connected than they did before.
"A speaker who's truly an expert in the field and who not only motivates and guides, but also inspires and makes the time fly, is rare. Leeza Steindorf is an exceptional motivational speaker with unique content, approach and delivery. I'd attend one of her talks every day if I could."
Organizational Talks
The Secret to a Positive Corporate Climate – Cut out the Cause of Conflict.  Use this simple tool to revolutionize your workplace.
Five Steps that End Conflict – A Practical Formula for Leadership Success.  Handle conflict in any team so it becomes an illusion.
Beyond Conflict – How to Collaborate for Success.  Get your people to get along, with you and each other.
The Secret to Streamlined Productivity – Eliminate Inefficiency.  Get employees to want to work harder.
Crystal Clear Communication – 5 Keys to Effective Business Communication.  Stop confusion and repetition.  Amp up clarity and efficiency.
Training Excellence – Best Practices for the Best Trainers.  Learn simple powerful trade secrets that build extraordinary trainers and facilitators.
Fearlessly Unstoppable – 3 Keys to be Fearlessly Unstoppable Every Day!  Dissolve fear's hold on you in sales, with clients, everywhere.
3 Keys to Better Results – The Art of Direct Communication.  These behaviours assure results; others hinder them.
Personal Talks
Be You Authentically, No Apology
– How to Give up the Hiding Game.  You were taught that who you are is not ok, but full exposure is the safest way to fly.
Personal C.O.R.E. Success – At Your Fingertips With Clarity, Ownership, Resolution, Excellence as habits of choice you will LOVE the life you live.
Learning to Love Yourself –Discovering the Beautiful Truth of Who You Are.  It is not your faults and smallness you fear, but your beauty and greatness.
The Genius of NonJudgment – How to End the Blame & Shame Game.  This one simple tool will revolutionize your world and make happiness a daily event.
Parenting Success Blueprint – Learning to Love the Toughest Job You'll Ever Have.  Five keys that will let you be the parent you want to be for you and your kids.
Woman Undaunted – Dissolve Fears, Step into Power and Shine Your Light Brilliantly.  You do not need permission to be who you want to be, make decisions that feel good to you, and to be easy and kind with yourself – no matter what.
Educational Talks
C.O.R.E. Success for Schools – A streamlined system of simple tools that will revolutionize your school climate and learning environment.
Parenting Success Blueprint – Give parents tools in hand to help their kids succeed, be happy and learn at their potential.
Conflict to Conversation – Turn the tables when things go south and make talking to your kids feel good… for all involved.
Resolving Conflict in 1, 2, 3 – Learn the myths and truths of conflict and how to deal with it and dissolve it, effectively.
Raising Self-Esteem – Get the secret to valuing yourself as default and end the inner war! High self-esteem is the bedrock for all success.
Discipline with Dignity – Clarify what you want and design your roadmap to getting there with respect, flexibility, and cooperation.
Abolishing Bullying – Bullying is debilitating and pervasive in school, home and work. Identify the tools to effectively eliminate it.
Playing Nice that Never Backfires – Stand in your power no matter what with the positivity and ease you're capable of.
What others are saying...
"Leeza is like a laser through the fog: bright and illuminating."
Diane Allen, US Senator
Author of the Diane B. Allen Equal Pay Act
"Consistently powerful outcomes..."
There have been several occasions our company has encountered significant disruptions caused by personnel issues that the best efforts of our professional employees could not resolve. Leeza's effective strategies demonstrated consistently powerful outcomes.
Dr. Richard P. Nielsen, President
Rocky Mountain University of Health Professions
We've changed!
We've changed how we deal with conflict, established a common code of conduct and there is a cohesiveness among the colleagues that is very present. Thank you, Ms. Steindorf, for the practice-oriented facilitation!
Annette Ristau, Educational Director
Neubrandenburg, Germany
Over 50 different nationalities...
Given that we serve over 50 different nationalities, conflicting best intentions require someone with skills in facilitation and mediation, and Leeza has served in that capacity with great success. She is poised, professional and articulate, understands the needs of the groups and finds solutions. 
Dr. Paul Fochtman, Head of School
Frankfurt International School, Oberursel Germany
Schedule your introductory call today!
Free 20 Min Consult Call
Your fastest path to transformation begins with my C.O.R.E.TM Quick Start Consultation.  On our call, we will identify your 3 biggest challenges and how to overcome them.
As a speaker Leeza exudes harmony, clarity and insight. Her words are spoken with love and strength, her direction is gentle yet firm. She possesses an incredible knack for "reading" her audience; she listens behind the scene and hears things that are implied but not spoken, anticipating what is needed and then delivering. Her sensitivity motivates, inspires and serves to propel her audience forward.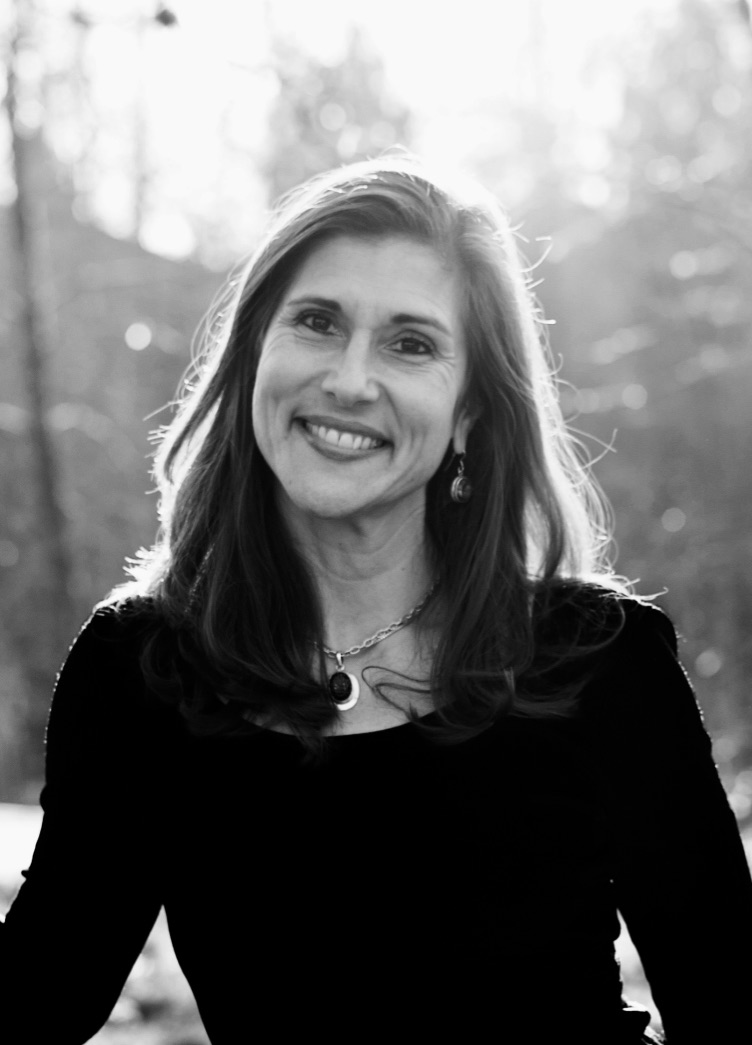 Leeza Carlone Steindorf
Leeza is an international, bi-lingual, and globally seasoned transformation specialist who leaves a wake in her path of unrivaled, successful clients through crystal-clear, positive, lasting transformation.  With a mile-long list of satisfied clients spanning over 50 nationalities and 35 + countries, Leeza is uniquely gifted at bringing lasting unity and positive organizational transformation in the most diverse and chaotic environments.  Through her C.O.R.E Success (TM) System and her personal impact, she guides leaders, teams and individuals through positive transformation with laser-like clarity.  She combines the perfect "no nonsense" approach with incredible sensitivity to the innate value of every individual's contribution.  This enables her to impart lasting communication skills that build a thriving culture for any organization, unleashing your maximum innovative potential, creativity and productivity that will forever improve your bottom-line profitability.
Leeza is a skilled speaker, engaging with the audience to support positive change. If you are in a transition, or better yet, have one coming your way, bring Leeza on board and make it successful!