Business Consulting & Strategic Planning
Turn organizational conflict and crisis into
your greatest opportunity for success.
Embrace the Elephant.  Unleash Creative Power.  Maximize Potential.
You will transform your culture, dissolve the cause of conflict, and anchor collaboration without wasting time, energy or money – in your business, institution or multi-national corporation.
Leeza Steindorf is a gifted organizational effectiveness and team development consultant. Her strategic perspective is steeped in work that is international in scope and developmental in approach. Leeza also is a highly skilled facilitator with a deep understanding of strategic planning, team dynamics, conflict resolution and building highly effective, collaborative networks. I fully endorse her as a highly skilled and even gifted consultant, coach, organizational developer and facilitator.
Applied Strategic Planning
Success never occurs by accident.  With C.O.R.E. Success Strategic planning, you can get crystal clear, chart your best course, and achieve your organization's maximum productivity and profitability.
Conflict Management Systems
Most organizations spend too much time and money dealing with unnecessary conflict.  Leeza's Conflict Management Systems bring the necessary skills to sustain a thriving culture and bring lasting change.  Companies and teams who use C.O.R.E. Success Conflict Managements systems adopt the skills to eradicate profit draining conflict for good.
Crisis Transformation
Most companies that experience crisis lose valuable profits, people and competitive edge.  Leeza's Crisis Transformation Training helps companies seize the tremendous potential hidden like diamonds in the rough.  When companies and teams finish Leeza's Crisis Transformation Intervention, they learn the lasting skills that help them transform future crises into launchpads for greater success.
C.O.R.E. Transformational Consulting - Read more...
I help organizations and multi-national corporations transform culture, permanently dissolve sources of conflict, and anchor agile collaboration without wasting time, energy or money.
Exploit the Elephants. Strategize and Streamline. Make Excellence Daily Operations/theStandard.
The value of your business and your current needs call for strategic, on-point, impactful
support. CORE Success TM  Consulting with Leeza takes what you already possess and
super-charges it to produce measurable results and positive outcomes, no matter your starting point.
It is a systematic approach to business expansion, stability and healthy success and delivers tools, training, brainstorming and resources to small businesses, large corporations, non-profits, start-ups and entrepreneurs meet organizational transformation in the truest sense of the word. Executives, managers and teams develop a radically new understanding of what is needed to stimulate productivity, fuel creativity, build relationships and drive sustained success.
You already have what you need to excel.
Utilize Leeza's high-level insight and fundamental tools grounded in systematic and growth-oriented methods to command targeted outcomes and astounding results.
Culture, Collaboration & Communication
-Verbal & Written Best Communication Practices
-Facilitated Conversations
-Employee-driven Employee Engagement
-Creating Positive Corporate Climate
Strategic Streamlined Operations
-Organizational Development
-Strategic Planning Facilitation
-Strategic Organizational Development
-Learning & Development Curriculum Creation
Strategic Planning
-Analysis: Critical Issues, Objective Identification, Strategy Design
-Strategic Planning Process Facilitation
Conflict Management
-Conflict Management Systems
-Conflict Resolution Strategies
-Mediation Sessions
Crisis Management
-Crisis as Transformation
-Crisis Management
-Crisis Incident Debriefing
Mastermind Groups – Ongoing Business Development
-Proven, Structured and Powerful Peer-Generated, Expert-Infused Guidance & Support
Leeza and CORE Success TM  Consulting provides the richest environment for ground-breaking ideas and impactful forward motion.
Strategic Planning
The CORE Success Applied Strategic Planning process will galvanize your team, crystalize your strategies, and detail the roadmap for the success your organization deserves.
Failure in business is well planned when vision, values and targeted objectives are not strategically planned. The brief time and financial investment of a keenly facilitated applied strategic planning process anchors project markers, establishes measures and designs optimal action plans while eliminating expected obstacles that otherwise derail ultimate success.
Taking the time to sort the Why, What, Who, When, and How Much of a project or organization requires similar forethought and planning as does a rocket launch to the moon. Without it, unnecessary delays, unforeseen problems and financial escalation can create disastrous results and possible ultimate failure.
Our comprehensive, person-centered Applied Strategic Planning process guides your team from the 30,000' vision through to outlining the practical application of the nitty-gritty details of actionable steps. You avoid the concept-trap by anchoring your organizations strengths and navigating the environmental risks.
After experiencing Leeza's Strategic Planning process, your organization will walk out of the process having identified your values, vision and mission, pinpointed strengths, risks and objectives, and created the ultimate results-oriented map and action plan to achieve precisely what you set out to.
Conflict Management Systems
The massive amount of wasted time and money spent on conflict can be turned into thriving teamwork and increased profits with CORE Success Conflict Management System in place.
In the U.S. $359 billion in paid hours is lost annually to conflict in the workplace; almost 60% of employees have never had training in conflict resolution or dispute resolution. This is not only outrageously wasteful, it is completely avoidable with a simple yet powerful Conflict Management System in place.
* CPP Global Human Capital Report: "Workplace Conflict and How Businesses Can Harness It to Thrive"
Whether providing widgets or wealth management, people make a company run… and humans are complex. If they are not trained to resolve basic workplace friction, tensions rise, productivity drops and the bottom line bottoms out.
Our practical communication guidelines and a simple conflict resolution outline create a CORE Conflict Management System that enables people to get clear, to get along and to get the job done easily, efficiently and pleasantly.
When organizations employ Leeza's Conflict Managment Systems, people communicate essential information effectively, transparently and respectfully. Conflicts that arise are resolved quickly and with satisfaction. Productivity remains high and your human capital thrives.
Crisis Transformation
When crisis hits your organization, you can utilize the seasoned guidance and time-proven support of Leeza Carlone Steindorf to create a new and sustainable positive climate and an empowered operational standard.
Harnessing the energy and the hidden jewel inherent in crisis, then transforming that chaotic discomfort into excellence-driven collaboration is a rare and expert skillset. Leeza Carlone Steindorf delivers just that.
When the elephant in the room remains unaddressed crisis takes charge. Tempers flare, relationships crumble and operations come to a screeching halt. When the building is on fire, the time for "let's see what happens" is over.
CORE Success Crisis Transformation is an unprecedented process that turns about face seemingly unresolvable group conflict and creates a foundation for sustainable collaboration and provides practical tools to get you there.
When Leeza walks your organization through Crisis Transformation, the air's fresh and clear, the elephant's been dismissed and good-will, productivity and professional expertise have been established again. It's not "business as usual" any more. It is now exceptional operations and optimal human relations as a new standard.
What others are saying...
"Leeza is like a laser through the fog: bright and illuminating."
Diane Allen, US Senator
Author of the Diane B. Allen Equal Pay Act
"Consistently powerful outcomes..."
There have been several occasions our company has encountered significant disruptions caused by personnel issues that the best efforts of our professional employees could not resolve. Leeza's effective strategies demonstrated consistently powerful outcomes.
Dr. Richard P. Nielsen, President
Rocky Mountain University of Health Professions
We've changed!
We've changed how we deal with conflict, established a common code of conduct and there is a cohesiveness among the colleagues that is very present. Thank you, Ms. Steindorf, for the practice-oriented facilitation!
Annette Ristau, Educational Director
Neubrandenburg, Germany
Over 50 different nationalities...
Given that we serve over 50 different nationalities, conflicting best intentions require someone with skills in facilitation and mediation, and Leeza has served in that capacity with great success. She is poised, professional and articulate, understands the needs of the groups and finds solutions. 
Dr. Paul Fochtman, Head of School
Frankfurt International School, Oberursel Germany
Get Your C.O.R.E Quick Start
Free 20 Min Consult Call
Your fastest path to transformation begins with my C.O.R.E.TM Quick Start Consultation. On our call, we will identify your 3 biggest challenges and how to overcome them.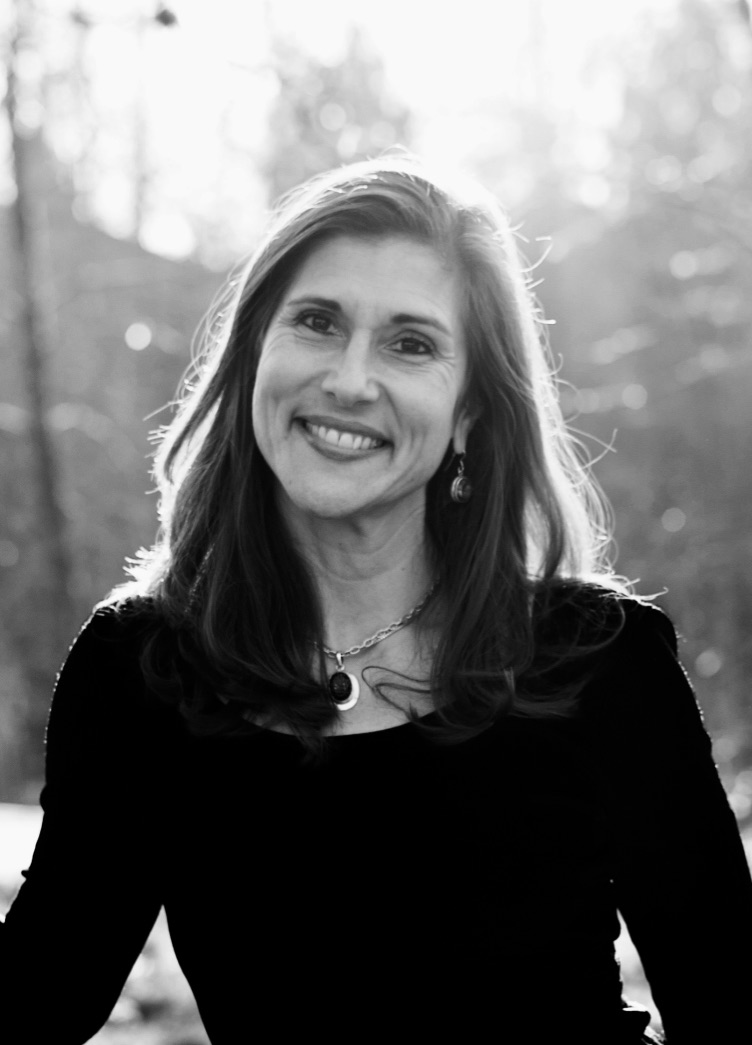 Leeza Carlone Steindorf
Leeza is an international, globally seasoned, bi-lingual transformation specialist who leaves a wake in her path of unrivaled, successful clients through crystal-clear, positive, lasting transformation.  With a mile-long list of satisfied clients spanning over 50 nationalities and 35 + countries, Leeza is uniquely gifted at bringing lasting unity and positive organizational transformation in the most diverse and chaotic environments.  Through her C.O.R.E Success (TM) System and her personal impact, she guides leaders, teams and individuals through positive transformation with laser-like clarity.  She combines the perfect "no nonsense" approach with incredible sensitivity to the innate value of every individual's contribution.  This enables her to impart lasting communication skills that build a thriving culture for any organization, unleashing your maximum innovative potential, creativity and productivity that will forever improve your bottom-line profitability.